Ballantyne Hosting is backed by the team of experts at Blue Line Technologies.   In our offices overlooking the Charlotte skyline, we support each website, answer questions and concerns and most importantly – answer your calls directly.  If any customer has an question, we pride ourselves on answering our phone.   We are here to help. 910-452-6345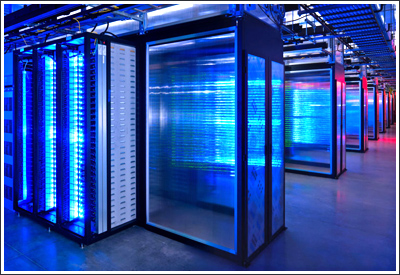 Ballantyne Hosting utilizes multiple data centers in Seattle, Dallas, and Washington D.C., that are built on a unique pod data center design concept.  These data centers are functionally independent with distinct and redundant resources, and fully integrated with revolutionary network architecture, allowing seamless intra-data center capabilities. We have direct control over our systems in any data center and full access to all backend services—all fully automated and on demand.  A crew of highly trained engineers are available to provide on-site, enterprise-class services in the event a non-automated function is needed.  The data centers are SSAE16 compliant, meeting industry-recognized requirements for security and reliability.  An exhaustive, third-party certification assessment included extensive testing of the control objectives and activities, including oversight by executive management, operations and customer service, development and information technology organization, human resources policies and procedures, and risk assessment monitoring.
Key Advantages
On-Demand, Virtual Data Center – Through IPMI 2.0 server technologies, secure and remote out-of-band management, and proprietary automated solutions, Ballantyne Hosting provides a highly scalable, on-demand, virtual data center experience.
Geographic Diversity – With fully-featured data centers in Seattle, Dallas, and Washington D.C., Ballantyne Hosting provides geographic diversity ideal for maintaining system and data redundancy, as well as for placing systems in the optimal physical location for traffic volume and speeds.
Redundant, Best-in-Class Infrastructure – The data centers Ballantyne Hosting utilizes all maintain multiple power feeds, fiber links, dedicated generators, and battery backup. They are built from industry-leading hardware and equipment, ensuring the highest level of performance, reliability, and interoperability.